THROUGH THE LOOKING GLASS

JS Blinds is a three-generation business which has its humble beginning as a wedding supplies shop in the 80s. Together with the celebration of getting awarded Malaysia's Biggest Hand-Painted Motorised Roller Blinds by Malaysia's Book of Records, the client wanted an illustration that could encapsulate the history of their family business.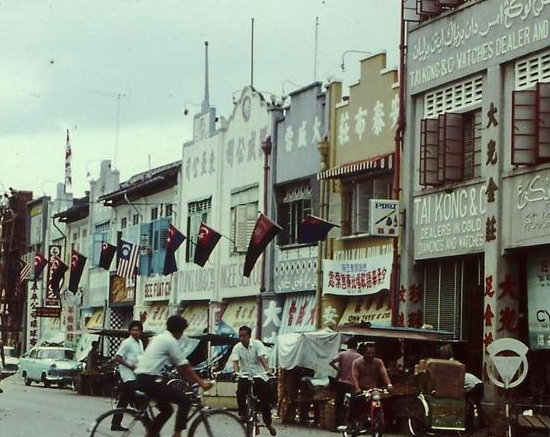 Client
JS BLINDS

Year
2020




JS Blinds started as a wedding supplies shop in the 80s by the late Mr Lam. It slowly transformed into a curtain shop and finally a roller blind company after its third generation owner had taken over the business in 2008.
I designed a long piece of artwork which illustrated the transition of the three generations and their respective business. The three main leaders, and the street where the respective shops stood are also included in the illustration.
I first did a lot of research, including visiting the old sites of the shops and referencing a lot of old photos. I also studied the characters intensively as they were real-life figures.
After the artwork was created in Illustrator, it was blown up into size(14.5m x 3m), and printed on an actual roller blind. Parts of the illustration were hand-painted using acrylic to pay homage to the late Mr Lam.
---
AWARDS & RECOGNITIONS
✦
Malaysia Book of Records
, Malaysia's Biggest Hand-Painted Motorised Roller Blinds | 2020



PRESS

✦
14.5米户外电动手绘卷帘 JS Blinds创大马记录
, 南洋商报 Nanyang Siang Pau | 2020
︎︎︎ Previous Project Next Project ︎︎︎