DAWNING

World Roulette is a group exhibition organised by Light Grey Art Lab. All participating artists were given four randomised prompts, and we were to develop a world each that encompasses the attributes, beliefs, weather patterns, government, or other given parameters. The result was a black and white illustration which describes the world, and an accompanying short story.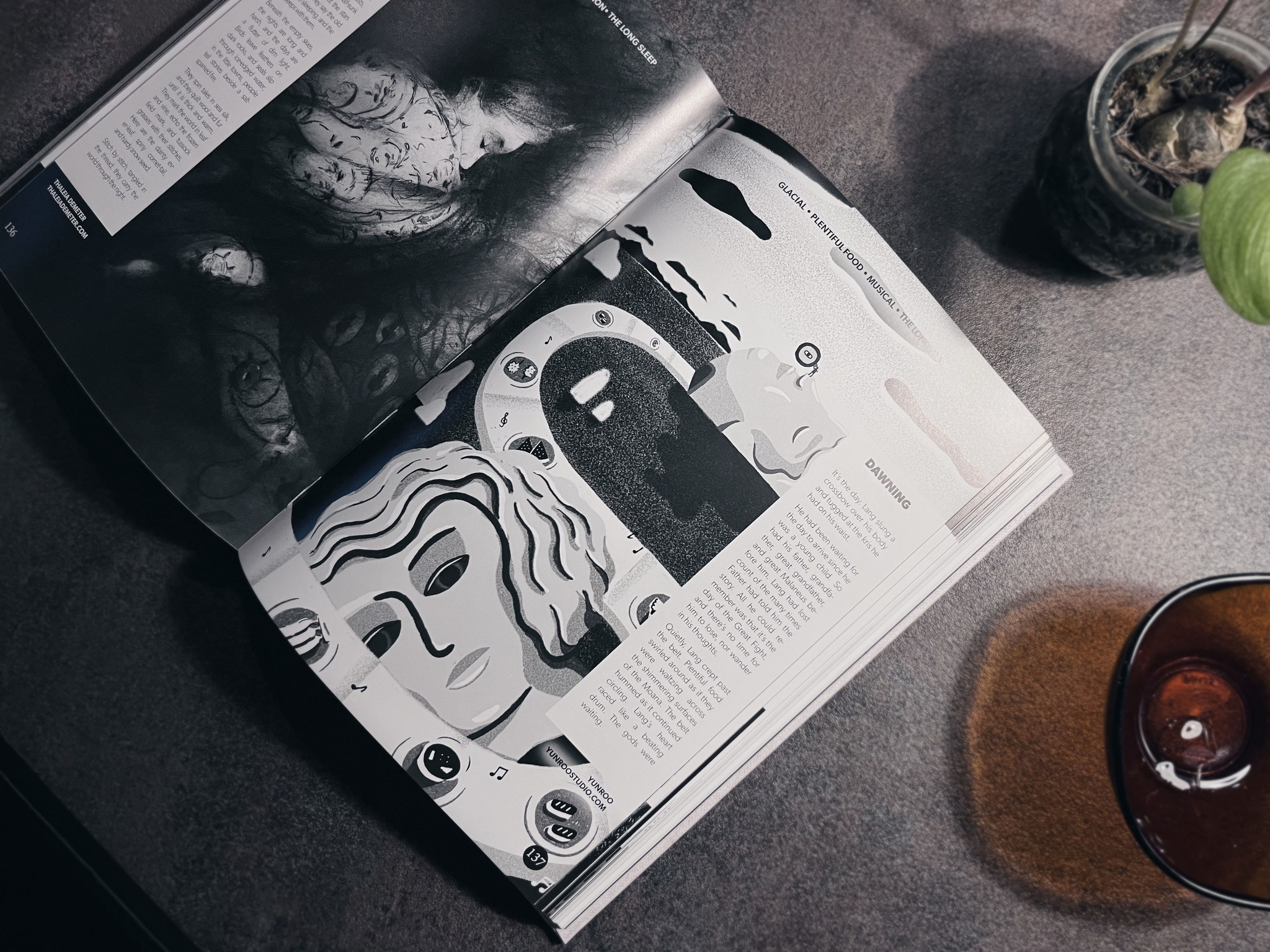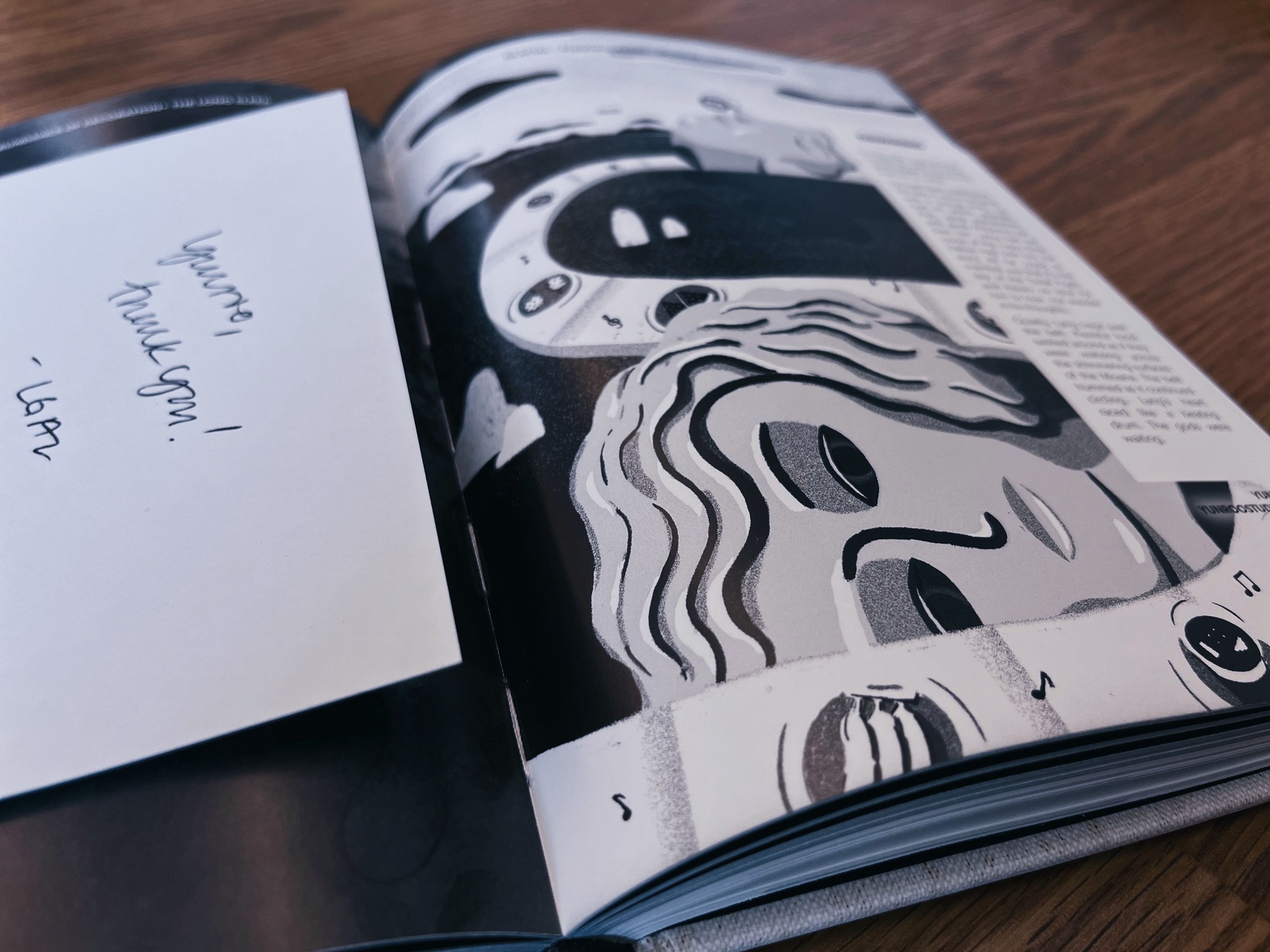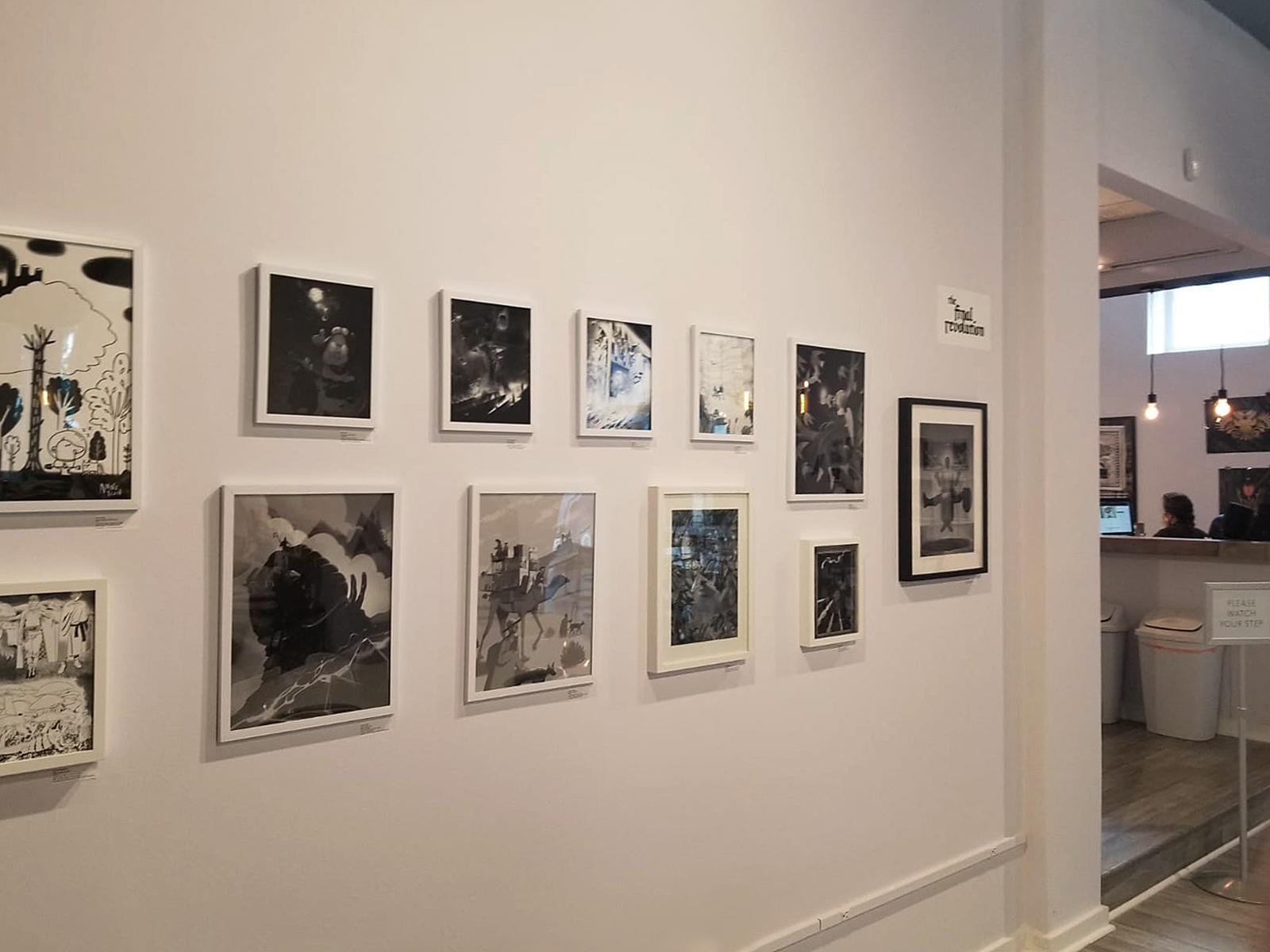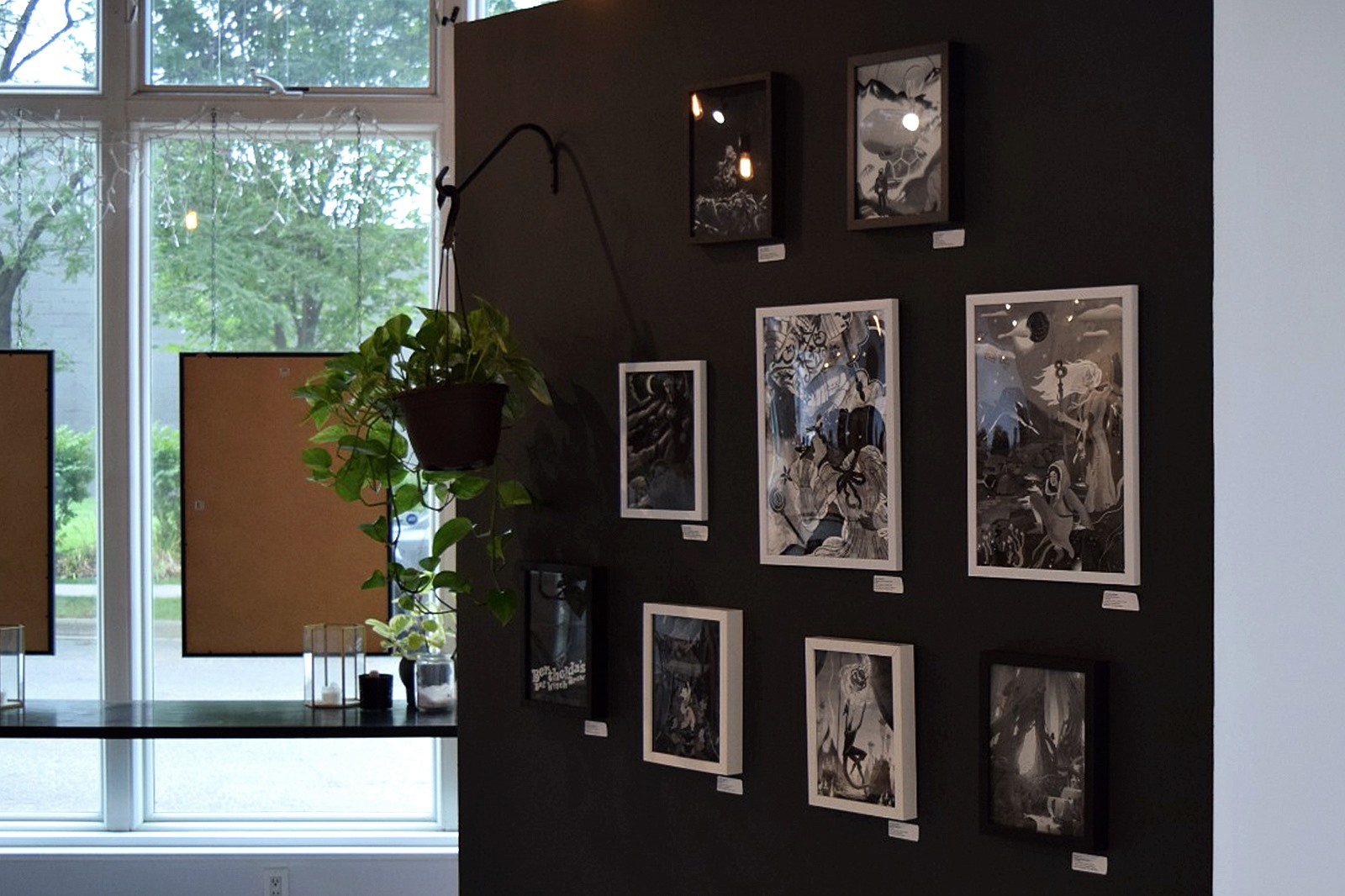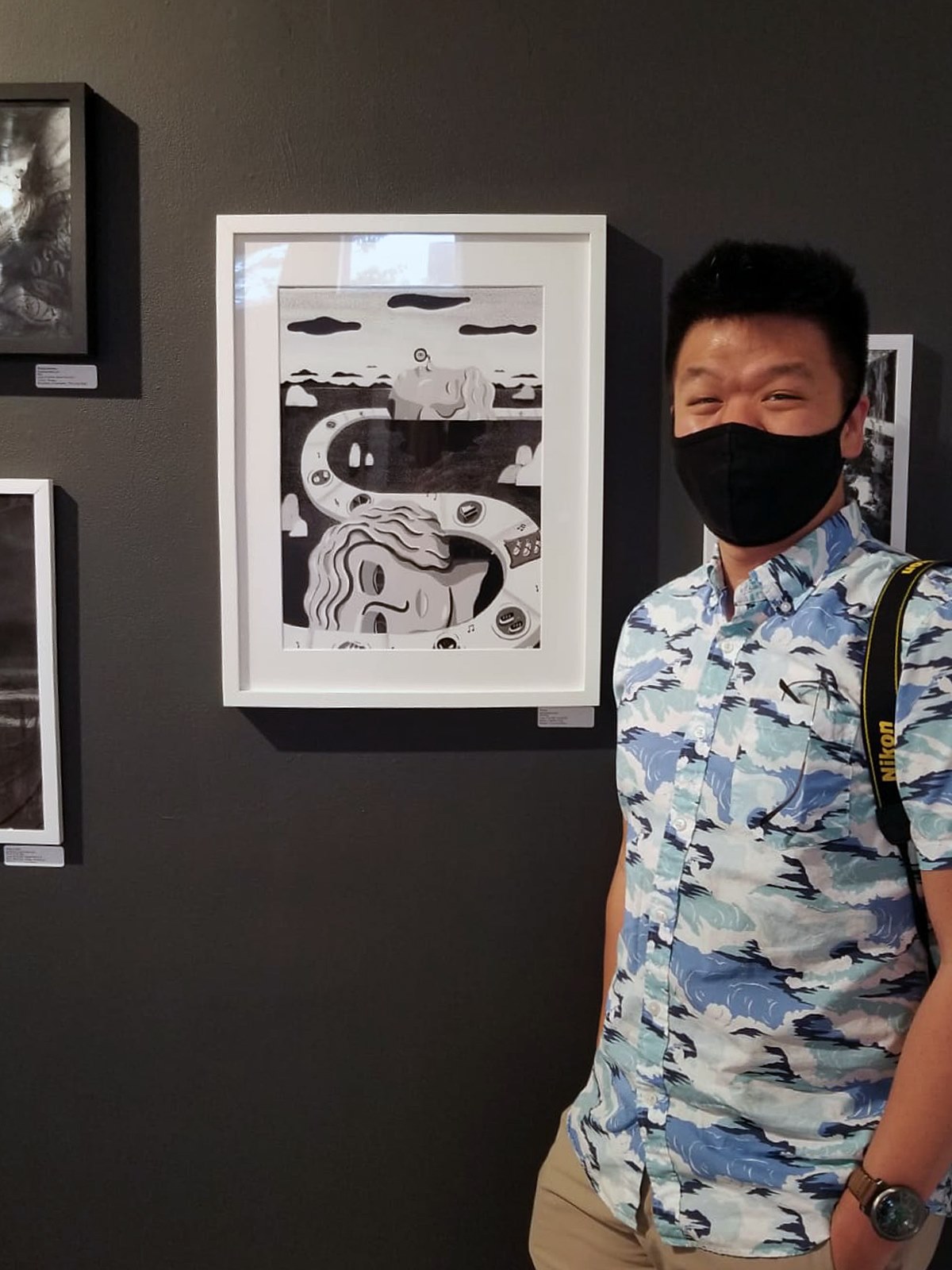 Exhibition
WORLD ROULETTE

Venue
LIGHT GREY ART LAB, MINNEAPOLIS

Year
2020



The four prompts I've gotten from the randomized dice were "The Long Sleep", "Glacial", "Plentiful Food", and "Musical". Inspired by the keywords, I imagined a cold, icy world which slumber has fallen upon. Read the short story below to get a glimpse of my imagined world.
All illustrations are compiled into a limited edition, clothbound, gold and black foil hard cover art book.
View the book
here
.
---
SHORT STORY
It's the day. Lang slung a crossbow over his body and tugged at the kris he had on his waist.

He had been waiting for the day to arrive since he was a young child. So did his father, his grandfather, his great grandfather, and all the great Malaneus before him. Lang had lost count of the many times Father had told him the story. All he could remember was that it's the day of the Great Fight, and there's no time for him to lose, nor wander in his thoughts.

Quietly, Lang crept past the belt. Plentiful food swirled around as if they were waltzing across the shimmering surfaces of the Moana. The belt hummed as it continued circling. Lang's heart raced like a beating drum.

The gods are waiting.
︎︎︎ Previous Project Next Project ︎︎︎