COVERS

Covers is a personal project where I reinterpreted famous classical paintings into magazine covers while injecting humour and modern-day pop culture references. This series was part of the group show ARTY FARTY at 5th Base Gallery, London.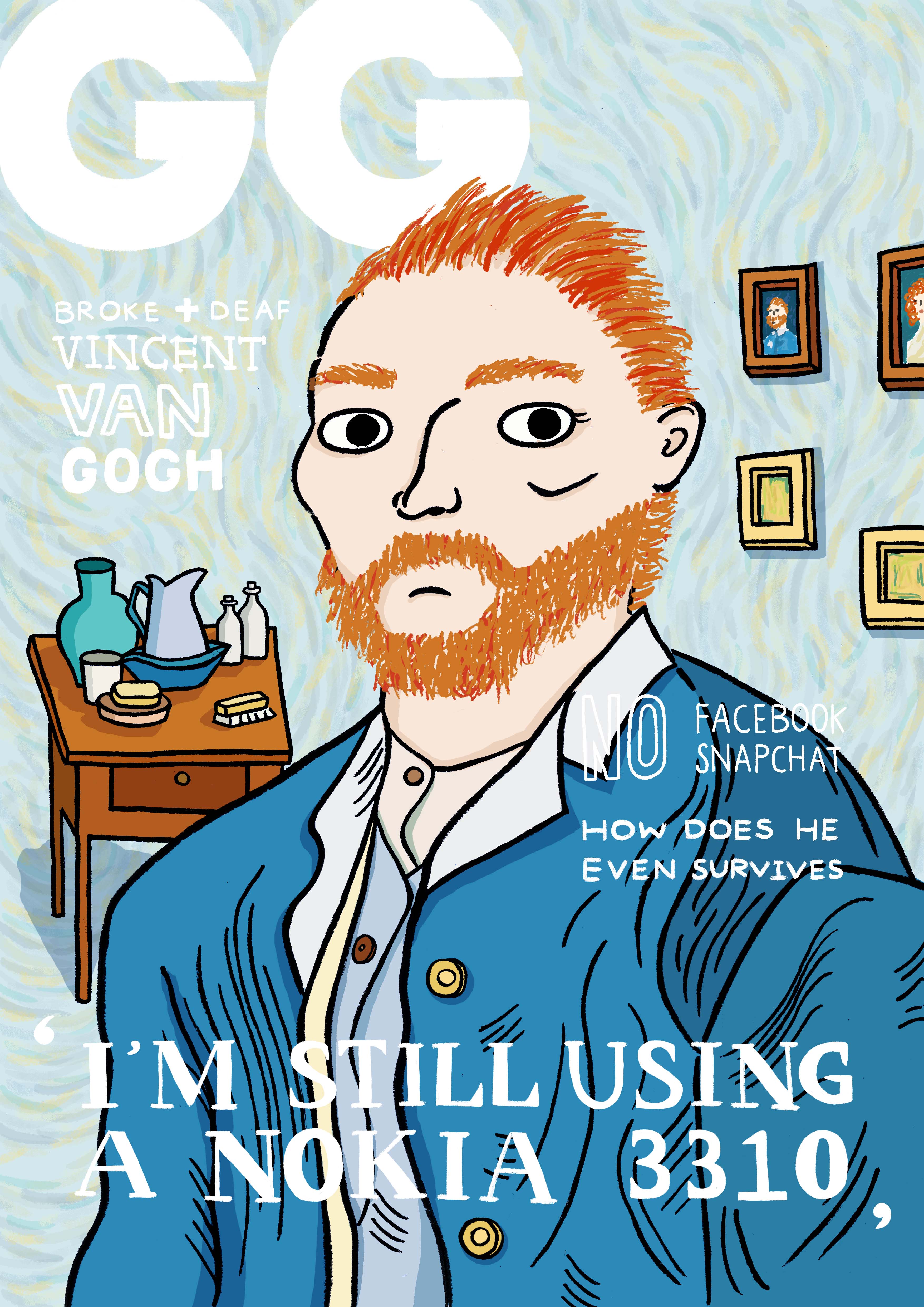 Exhibition
ARTY FARTY

Venue
5TH BASE GALLERY, LONDON

Year
2016




GOOD HOUSES

Good Houses is a satirical take on American Gothic, painted by Grant Wood in 1930. In this piece, I reinterpreted Wood's American Gothic House as a cover for a house and garden magazine, incorporating some modern influences such as selfies and Instagram.


ENQUIRE

The classical painting that was referenced was The Birth of Venus, originally painted by Italian artist Sandro Botticelli in the mid-1480s. Esquire magazine usually features hot and sexy female celebrities on its cover, so I have given it a modern twist by featuring Venus as the "up and rising", "hottest" woman in the limelight.



GG

While GQ magazine is all about the glamorous life of successful and powerful men, Vincent Van Goh has always led a poor and miserable life when he was still alive. I combined his famous self-portrait and the paintings of his old and poverty-stricken room to demonstrate the opposite view people usually have of the rich and influential people they see in GQ magazines.



︎︎︎ Previous Project Next Project ︎︎︎