BEINGS
Beings is a collection of creatures, spirits, demons and djinns found in Malaysian folklore. These illustrations are originally developed from my fascination with Malaysian myths and folklore.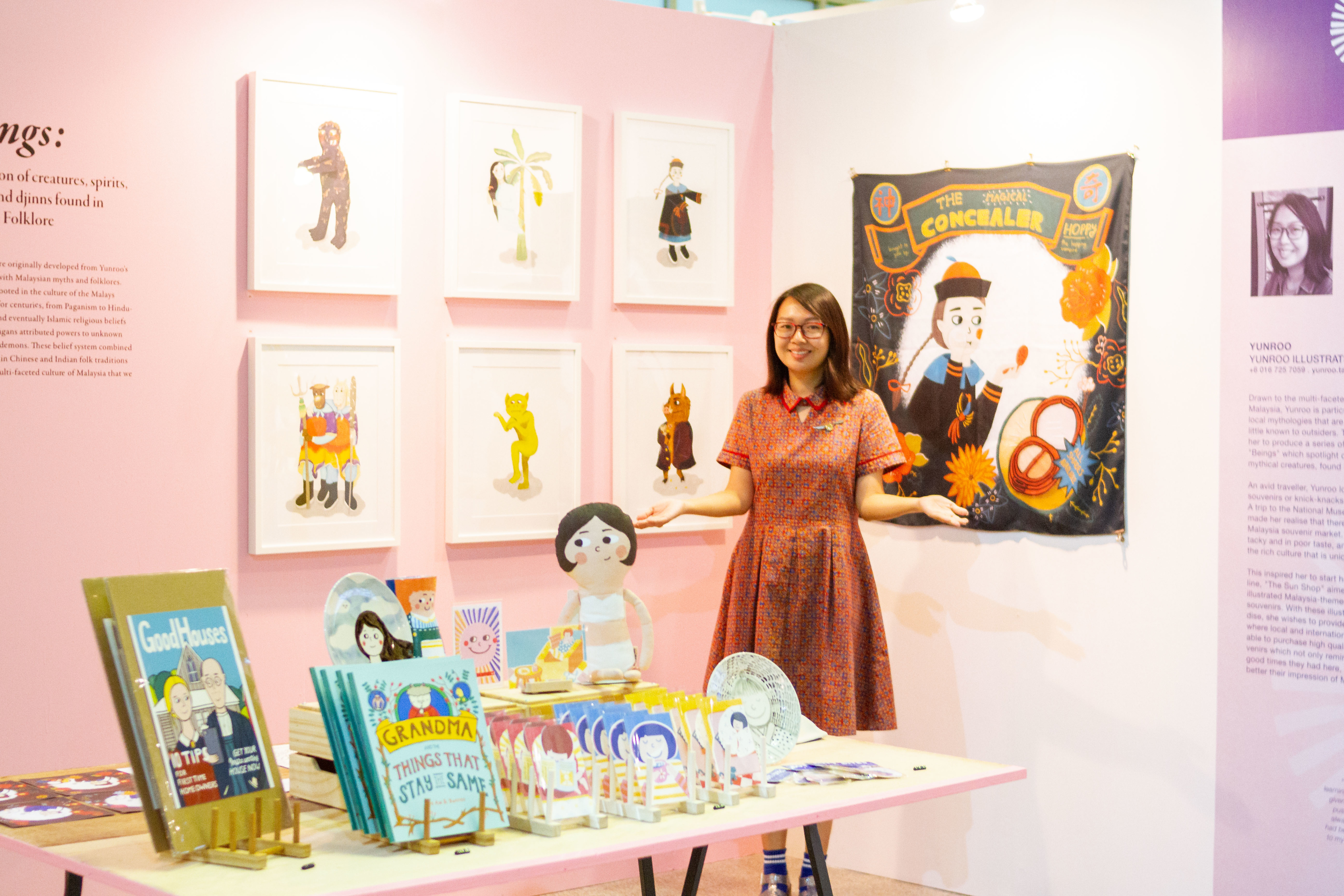 Exhibition
YAE Pitching, Exhibition & Graduation Week 2018

Venue
NATIONAL ART GALLERY, KUALA LUMPUR

Year
2018




A working series featuring different Asian creatures on vintage advertisements. In this piece, a hopping vampire is seen applying concealer on his undereye bags. A hopping vampire is known to have dark ring under its eyes traditionally due to its unique sleeping pattern. By choosing him as a spokesperson for a concealer product could show the characteristics and benefits of concealer in the most direct method.

︎︎︎ Previous Project Next Project ︎︎︎